Large Red & Turquoise Spirals in Various Combinations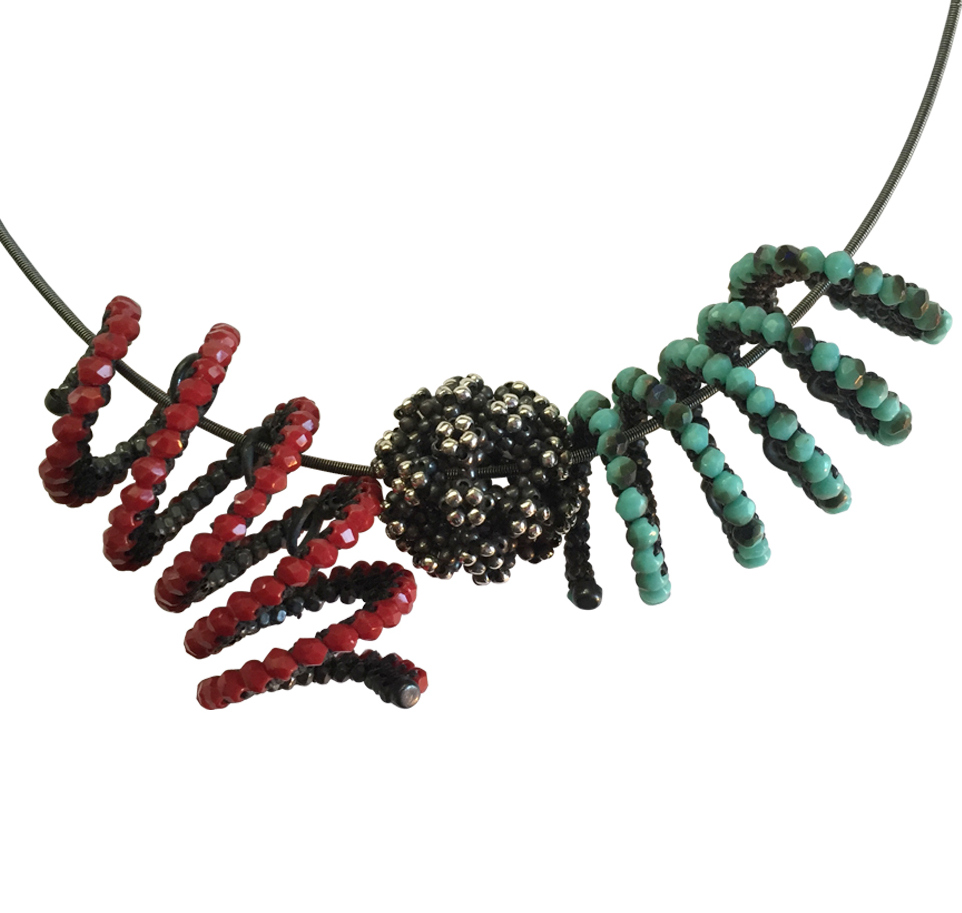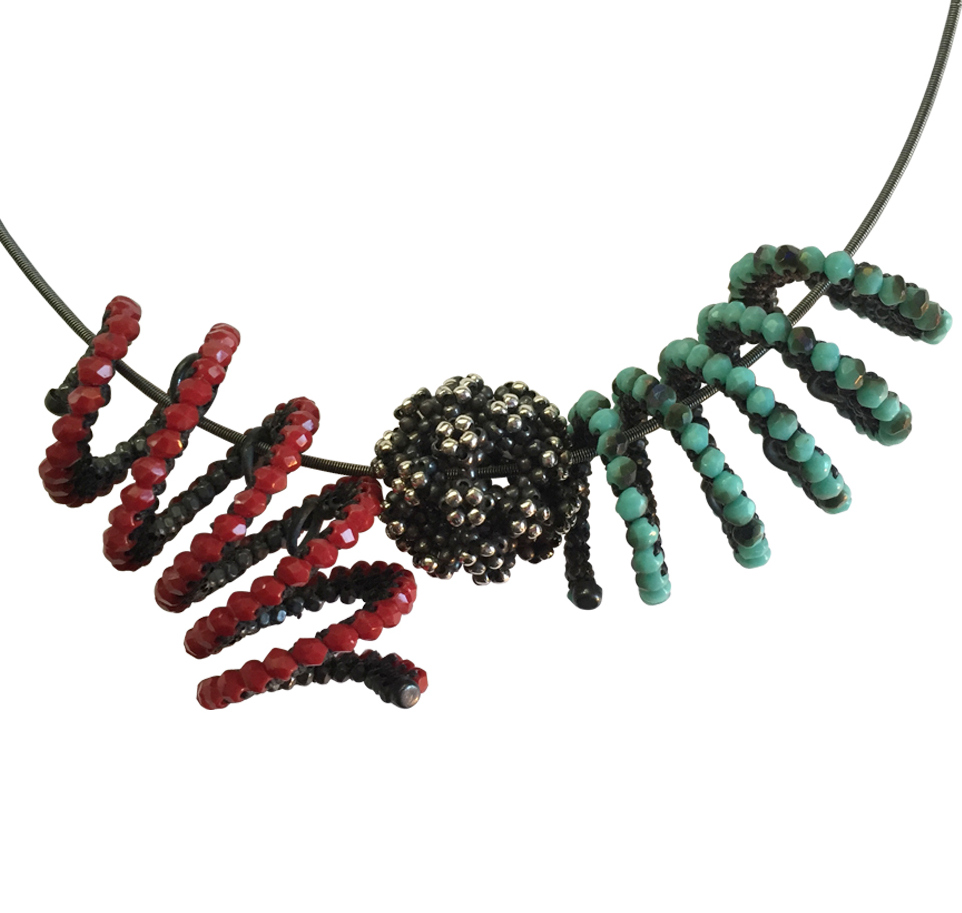 Large Red & Turquoise Spirals in Various Combinations
Two spirals are twice the fun. Made of European glass beads in red or mottled turquoise, tightly stitched to the outer rungs of hand-fabricated sterling silver spiral forms. The insides are beaded with tiny, oxidized sterling silver beads.
Wear the spirals individually, combine with other elements as shown, or design a combination of your own.
Red Spiral, $320.00.
Turquoise Spiral, $320.00.
Complex Sterling Silver 3-Layer Sphere, Small, $385.00.
Large Black (and Hematite) Sphere, $155.00.
Medium Red Sphere, $55.00.
Mini Hematite "Baby," $15.00.
Medium Turquoise Sphere, $55.00.
Lacy Black Sphere, $110.00