Elongated Sterling Windowpane / Round Sterling Accent Bead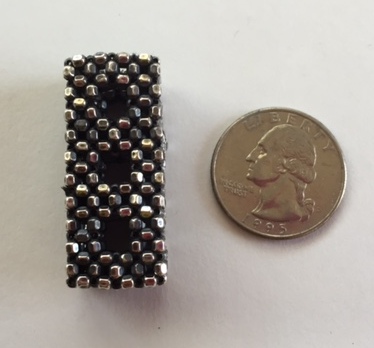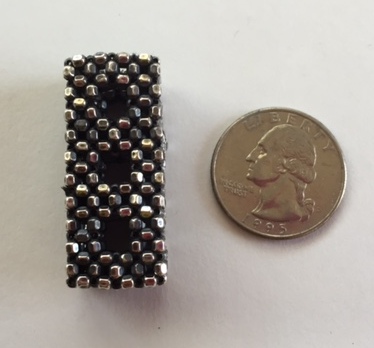 Elongated Sterling Windowpane / Round Sterling Accent Bead
A small architectural structure, made entirely of faceted sterling silver beads, stitched tightly together, with open "Windows" on each of its six sides. Wear this Element vertically, diagonally, or horizontally, with or without a Round Sterling Silver Accent Bead.
Oxidized Sterling Silver Cable Neckwires sold separately, in lengths from 15" to 30". To visit the neckwires page of this website, please click here.
Sterling Silver Windowpane Element, 1.5" long x .65" wide x .65" deep, $310.00.
Round Sterling Silver Accent Bead, .35" in diameter, $12.00.
Windowpane plus Accent Bead, $320.00.