Sterling Silver Spiral Earrings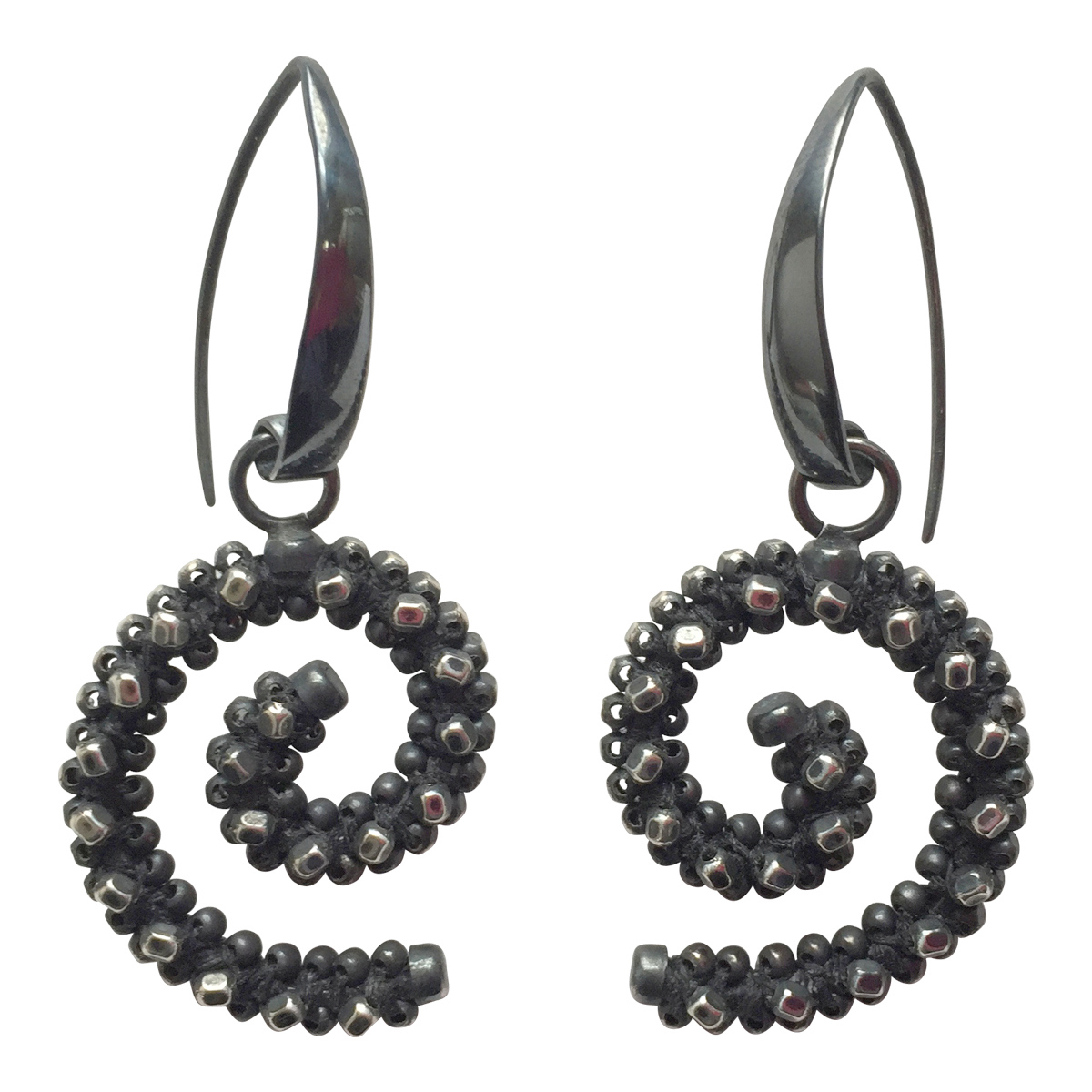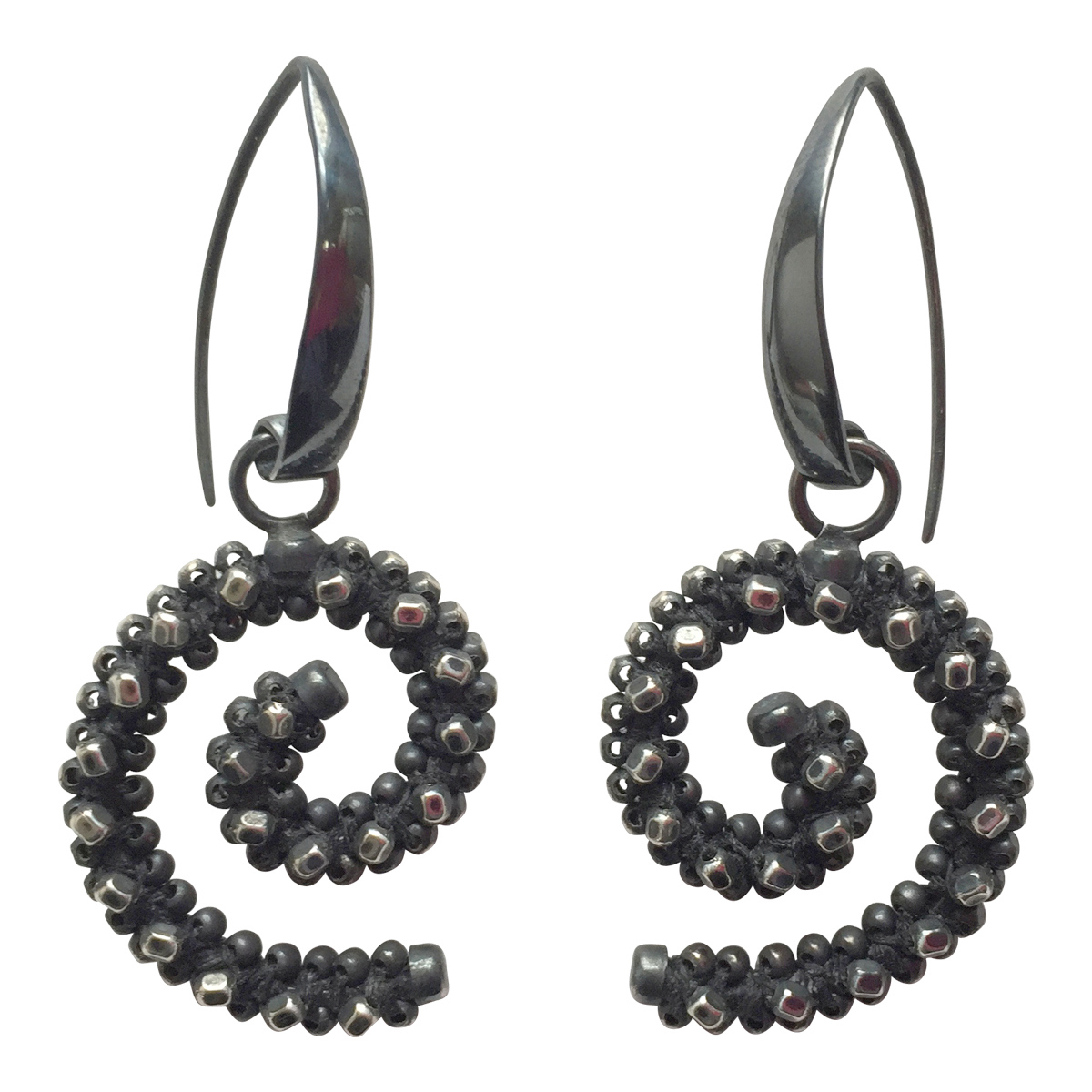 Sterling Silver Spiral Earrings
Made of tiny sterling silver beads, securely stitched to three edges of a sterling silver form, and suspended from sterling silver ear wires. Medium weight.
As shown, 2.15" high (including wires) x 85" wide.
Other ear wires are available, in case you'd like to shorten the drop. Just click "Contact." We'll get right back to you.